04.02.2007 | Mexico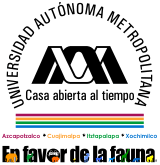 Sustainability at the Universidad Autónoma Metropolitana (UAM)
Mexico is a key state in terms of both bio-diversity and cultural diversity, and yet many Mexicans are not really aware of that. How does the University of Mexico-City want to rise up to the challenge of sustainability?
Foto: © UAM
Von Hans Dieleman, Mexico-City (MX)
UAM is one of the important public universities in Mexico. It was founded in 1974 to satisfy the higher education needs of the ever expanding capital of Mexico. UAM has a general rectorship and 4 fairly independent campuses. These campuses are called ´unidades´ or units to emphasize their relative independence. The campuses have their own rectorship and management, and are located in various part of the city. They all have beautiful Aztec names and have a certain specialization that is related to the activities of the part of the city where they are located. The campus of Azcapotzalco in the north is oriented towards industry, since it is located in the industrial area of the city. Campus Xochimilco has a focus on agriculture since it is near agricultural activities in the south of the city. Campus Iztapalapa has a focus on health issues, whereas the new campus Cuajimalpa is developing a focus on interdisciplinary research and education within a mainly geographical orientation (cities, communities, ´spaces´). 
UAM offers 58 undergraduate degrees and 35 graduate-level degrees. In addition it promotes various cultural activities to the general public. All UAM professors are 'profesores-investigadores' which means that their work consists of both teaching and research (this is not a standard in Mexico as it is standard in Europe). Inside UAM, sustainability plays a role at various levels, various moments, occasions and locations. 
Education and research projects 
Since the ninety seventies undergraduate courses in environmental engineering exist in Azcapotzalco, later to be followed by a masters program. A recent diagnosis of the engineering department of Azcapotzalco showed that approximately 30% of all the research is directed towards environmental issues. The design division of Azcapotzalco has a department in environmental design and the design division of Xochimilco a masters program in sustainability. The campus of Iztapalapa with its focus on health has various programs with a high relevance for sustainability. The law department in the campus of Azcapotzalco has a masters and a doctorate program in environmental law. The new campus of Cuajimalpa has sustainability explicitly mentioned in both its mission as its vision statement. In this campus a new undergraduate program in socio-territorial studies pays attention to sustainability in various ways.
One can find many UAM professors working with the city and with communities. One example of such a community project, a very interesting one, is the so-called Sierra Nevada project. The project is located nearby the well-known Popocatepetl volcano in Mexico. The project started in 1995 as the initiative of one professor working in the campus of Iztapalapa. He was concerned with the rapid urban sprawl of Mexico-City. This sprawl was threatening the important natural areas near the volcanoes, including a number of water basins that serve as drinking water reserve for the city. The urban sprawl was fostered by land developers who were buying land of the poor communities to gain short terms benefits at the expenses of the communities and the environment. The key strategy developed was to create new and sustainable economic development in the region and to initiate a process of participatory planning to empower the communities and help them resist the appealing financial offers of the land developers. In the past 12 years the project worked with 26 different UAM professors coming from the various UAM-campuses and various areas such as waste management, forestry, agriculture, planning, water treatment, community development, etc.
One other interesting community oriented project is at this moment enrolling in the Laboratory of Environmental Planning of the campus of Xochimilco.  The project focuses on sustainable tourism. Together with FONATUR (The National Mexican Fund for the Promotion of Tourism) the project develops a participatory approach for the planning of sustainable tourism. As part of the planning process the project 'maps' the values of the key stakeholders involved (municipality, NGO's, enterprises, etc) and uses this information to develop a number of alternative development goals and trajectories. These alternative pathways are seen as guides to design an actual sustainable tourism development plan, using the dimensions of environmental impact, social and economic impact, health and education and political and institutional aspects.
Theoretical explorations
Besides these action-research oriented research project (I mention two out of many more), UAM has various researchers contributing to the understanding of sustainability in more theoretical ways. 
David Barkin is an economics professor in Xochimilco. He questions the mainstream definition of sustainable development from a theoretical economic point of view. His focus is on the traditional economic ways of conceptualizing concepts such as 'poverty' and 'innovation'. One of his main arguments is that, unlike many economists think; poverty is not a cause of unsustainability. If I attempt to summarize his thinking in one line (which is very dangerous to do, but anyway) I would say that his main argument is that the poverty that is created by the current economic world system, cannot be solved by that same world system. In his alternative economic thinking, David emphasizes self-sufficiency and grassroots democracy, and especially the role of indigenous communities with their traditional knowledge on technology and innovation. He looks for ways to incorporate indigenous epistemologies into the construction of alternative strategies for a sustainable management of resources.
Miriam Alfie-Cohen is a sociology professor and head of the department of sociology in Cuajimalpa. Last year she published an interesting book about democracy and the environmental challenge in Mexico. The book shows the relevance of Ulrich Becks reflexive modernity for Mexico. It shows how NAFTA is enabling Mexico to create economic development, but at great social and environmental costs. Environmental problems are getting bigger, and the belief in democracy and the political institutions is rapidly declining. The globalization is indeed creating an environmental and an institutional crisis at the same time. Miriam then focuses on Mexican environmental NGO's and asks if they have the potentials to become key agencies in a new democratic order of reflexive modernity. Her answer is complex. Mexico (and Mexico-City in particular) is showing a rapid growth of new environmental NGO's. These NGO's do have the potential to become key actors, on the condition that many of them change from a mainly defensive and local orientation, towards a pro-active and more open orientation. As such the book is a guide for environmental NGO's in a new area of reflexive modernity. 
Social service and cultural activities
'Communities' play a role in yet another aspect of UAM's activities. In order to graduate, all students need to do a project in and with a community. This 'servicio social' or 'social service' is not specific for UAM, but is obligatory for all students of Mexican higher education institutes. In UAM this social service is quit frequently applied in community projects in sustainability. The social-anthropologist Irma Juarez in the campus of Azcapotzalco has developed quit a reputation in working with students in community projects. One of her accomplishments is the creation of an accessible version of the 'Earth Charter'. The little brochure, designed by students, is simple in its words and richly illustrated. It is now used in various communities and universities throughout Mexico to educate the principles of the UN Earth Charter.
Cultural activities to the community are another feature of Mexican higher education. Many universities (as does UAM) organize cultural events such as film festivals or series of lectures that are open to the general public. Since 7 years UAM-Azcapotzalco organizes the "Week of the Environment". This week with conferences and cultural programs is scheduled in the first week of June to have a link with the UN Earth Day on June 5. Last year I was able to organize a party on June 5 with my design students on the theme: "El Placer de vivir en este mundo es el placer de coexistir con él", in English: The joy of living on this planet is in the coexistence with the planet.  The idea was to create positive links between leisure and environmental protection, showing that most leisure activities such as enjoying the beach or drinking tequila and eating nice food are in fact only possible because 'mother earth' provides the ingredients to do so. The party was a way to communicate that in a positive and experiential way [Link]. 
Campus management 
UAM is also active in the conscientious management of its own campuses. All campuses have programs to maintain and develop the green areas and most campuses invested in water treatment facilities to treat their wastewater. Energy saving programs can be found on various locations within the campuses. A recent study indicated that due to an energy saving program in the corridors and classrooms illuminations, Azcapotzalco was able to reduce its annual energy consumption with 12.4% since 1997. Over the past years the campus Azcapotzalco developed a program for the separation of wastes, the so-called ´SeparAccion'-program. This program is now operational for the public areas of the campus, and will be expanded to offices of administrators and professors. In the near future all students, professors and administrators will separate their wastes. Recently it was decided that the other UAM-campuses will adopt the same "SeparAccion" program to engage in the separation of wastes for their students and personnel.
UAM's plan towards sustainability
The previously mentioned projects and initiatives show that UAM is engaged in environmental issues since a long time and in various ways. Many of them were developed in a 'bottom-up' way by individual professors. Since October 2006 the 4 campuses share a common plan for sustainability, developed by a taskforce of the 4 campuses combined.  The plan is designed to facilitate new initiatives in all of the university activities. 
A key part of the plan is the elaboration of three principles that can guide the process of sustainability in the university: the principles of 'systems thinking', 'participatory planning' and 'sustainability'. The idea is to apply these three principles to the 4 key activities of the university: research, education, campus management and university outreach. In such a way a 'space' or a 'mind map' is created in which the greening of the university can enroll. The picture shows how three different concrete activities can be formulated within this space.

The principle of systems thinking for instance calls upon UAM to invest in inter-disciplinary education and research. This principle challenges the university in terms of campus management to manage its facilities in a systemic way, for instance through the development of a comprehensive environmental management system. The principle of participatory planning tells UAM to realize sustainability in education, research or university outreach through a process of participation and joint decision-making. The principle of sustainability obviously emphasizes the importance of environmental care. Yet it is more than that. It also calls upon the university to reflect on the question what kind of organization it wants to be in the future. It invites the university campuses to think about the question what responsibilities they have for nature and for society and how this responsibility can be made operational in its various activities. 
A concluding remark 
UAM is a big university. It has 4 campuses, three of them having approximately 10.000 students. In this contribution I am far from being complete. Yet it tells a story of a university where various projects are enrolling since quit a number of years.  It is interesting to see that even though UAM did not have a master plan for the development of its activities in sustainability, one orientation is coming back in many projects and activities: the emphasis on communities and NGO's in bottom-up processes to stimulate sustainability. 
I am personally happy with this orientation. Environmental awareness in Mexico is rather poor. At the same time Mexico is one of the richest countries of the world in bio-diversity and in cultural diversity. The UN- biodiversity project estimated that more than 10% of all world species live in Mexico. At the same time Mexico has a very rich cultural heritage and diversity with indigenous people whose roots go back to the Aztecs and the Mayas and many more. At this moment Mexico has 26 UNESCO world heritage sites and 62 living languages like Náhuatl, Zapoteco, Otomi or Rarámuri (India is the only country with more living languages). 
Mexico is a key state in terms of both bio-diversity as well as cultural diversity, and yet many Mexicans are not really aware of that. Universities do have an important role to play. This role is not to teach a standard concept of sustainable development, but to try to find together with communities and NGO's a culturally specific concept for a more sustainable way of living.
———————————–
Hans Dieleman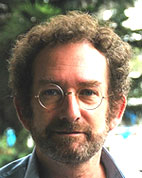 has a Dutch nationality and is living in Mexico-City. He is visiting professor titular at the Universidad Autonoma Metropolitana, unidad Azcapotzalco in Mexico-City and is a member of staff of the faculty of Social Sciences of the Erasmus University in Rotterdam. His research focuses on change processes towards sustainability and he is interested in the 'more-than-rational' in these change processes (emotions, intuitions, worldviews, paradigms etc). In 2000 he started to develop the field of Art & Sustainability.

Nach oben
Zusätzliche Informationen
Verwandte Artikel
Themen